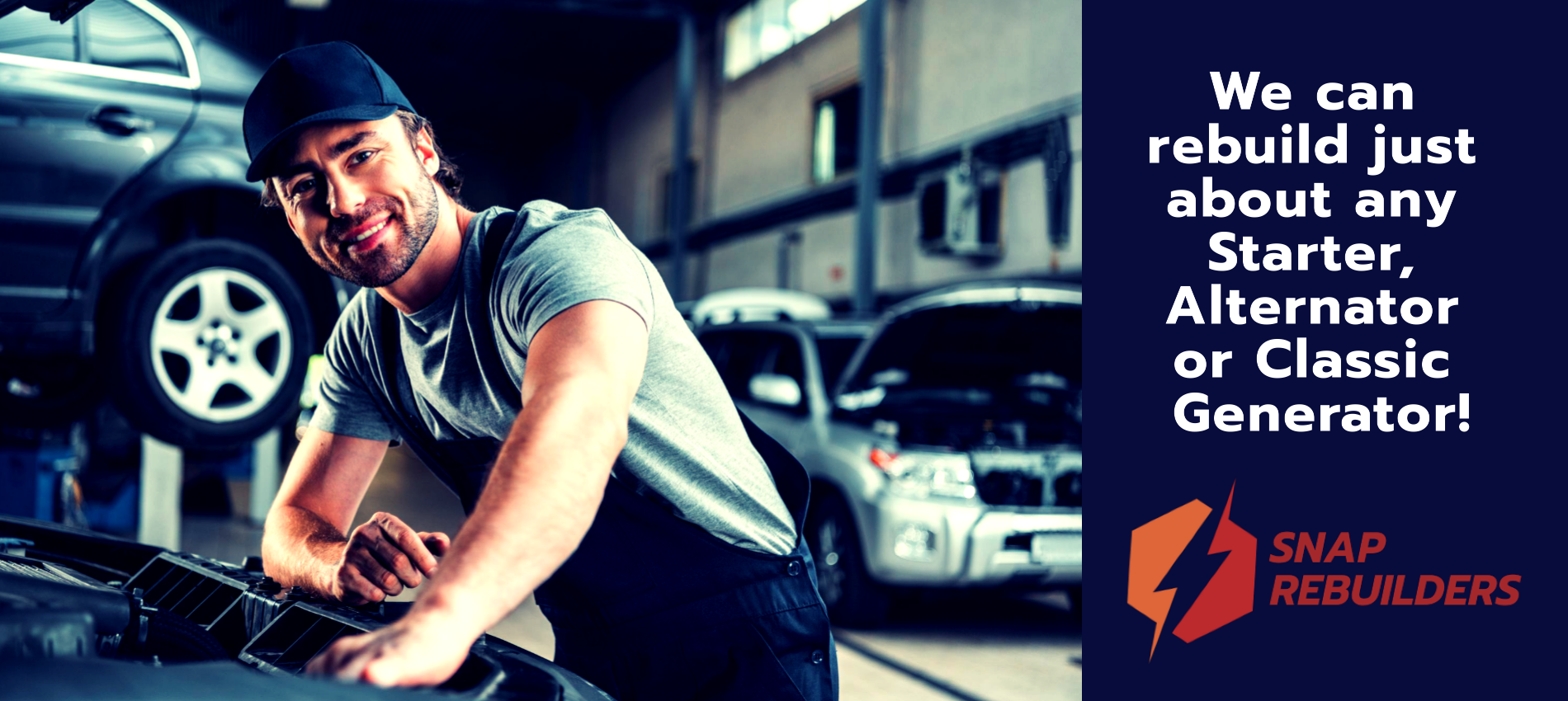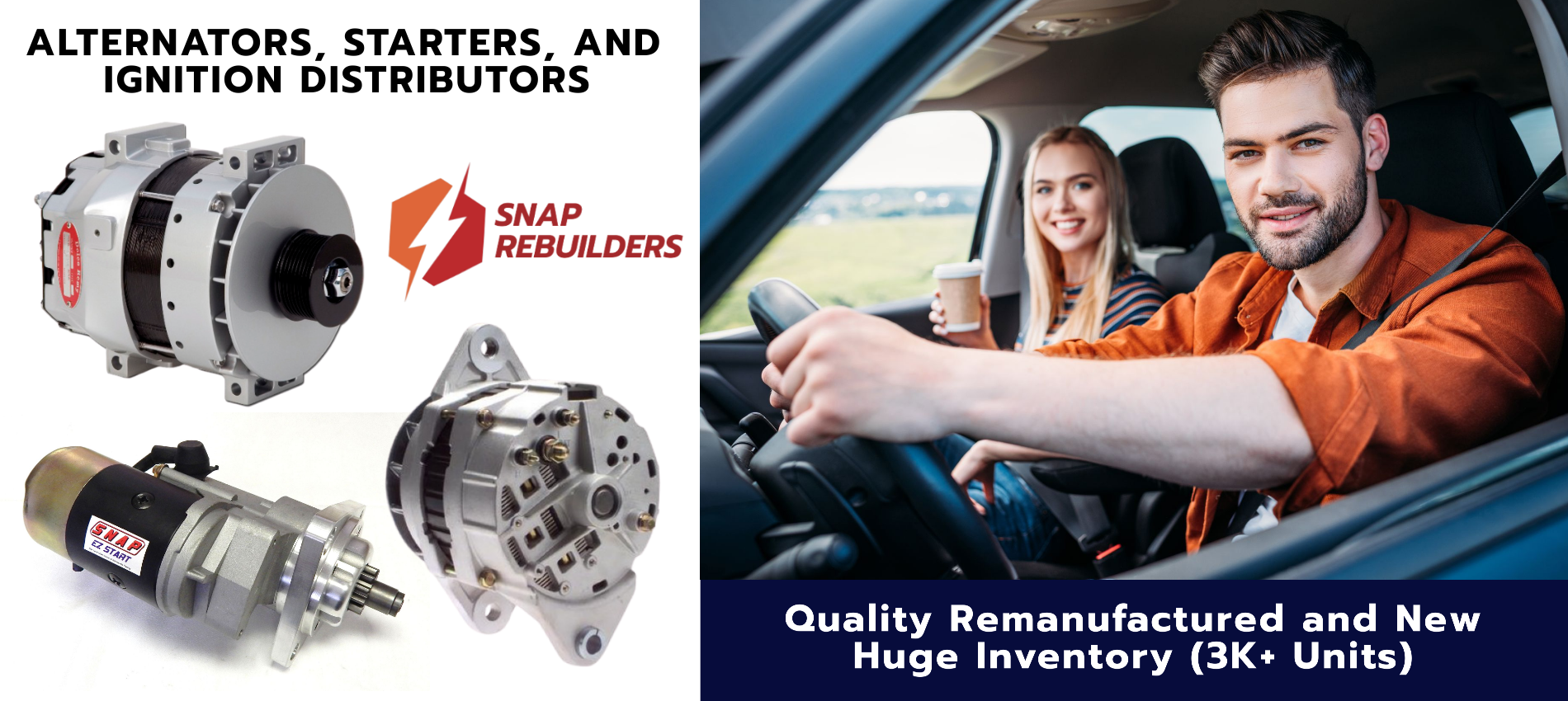 WELCOME TO OUR STORE!
We have GREAT PRICING that will not break the bank! WE ARE THE BEST GAME IN TOWN! We always use 100% new voltage regulators and nothing but premium bearings. No one and we mean NO ONE puts in the time and effort in building a QUALITY UNIT as we do.
IF YOU WANT THE BEST, WE ARE YOUR BEST BET!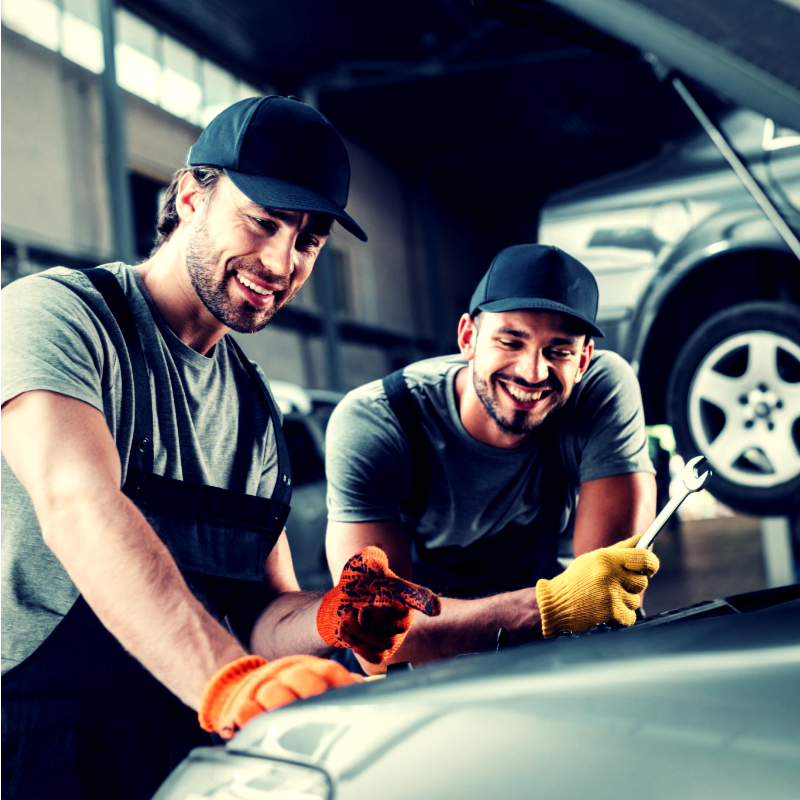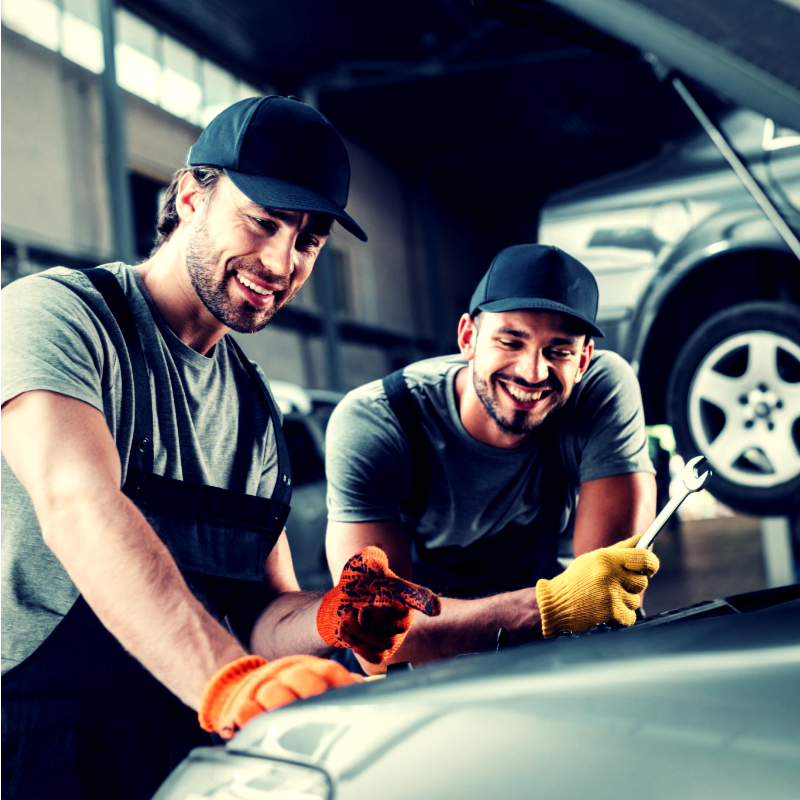 ABOUT US
Snap Rebuilders is family-owned and operated. With over 35 years of experience.
Three years ago, Snap Rebuilders purchased 3 great classic companies: Henstorm Generator, A&E Generator, and Orem Auto Electric.
We work hard to bring you the best possible remanufactured starters, alternators, and old automotive generators. There is almost nothing we cannot rebuild.
Import & Domestic, Industrial Large and Small, Marine, Farm, Heavy Equipment (No Aviation)
We Promise our Quality is 2nd to none - we actually remanufacture our units. Unlike some of our competition who repair then 'spray and pray'.

Don't Take Our Word For it! Here's What Our Customers Think:
Mayson Crowe

The only company that would rebuild my 1989 MR2 alternator. Did a fantastic job and it looks like new. Very reasonable price as well.
Kaulin Curtis

I needed a 27MT starter rebuilt on a weekend I was in town. I brought it to them one day, and they had it done the next. Excellent service, and excellent quality of their products.
John Robinson

My 1946 Plymouth starter was rebuilt to be like new again. The quality and workmanship was Excellent. Every detail was addressed and the starter looks like new. Highly recommended! Thank You!
Zane Rasmussen

I had a great experience with Terry and the people at Snap Rebuilders. They did a great job with my alternator! It runs smoothly, and my turn-around was same day service! You cannot beat that! Thank you!
Robert Steele

My family and I have been bringing our alternator and starters here for a few years now and have never had a bad experience. I will never buy another alternator or starter from a big box store again.
Luiz Felippe Gavira

Great service, I recommend it to everyone!
AdHitch

These guys rebuilt my alternator in less than a day! It sure beats buying a knockoff online, especially when you are sent the wrong one, which is exactly what happened to me!
Sam Skaling

They got my forklift starter replaced, fast!
Ryan Mciff

Good service and fare pricing.